When a pair of new Fiat 124 Spider convertible roadsters drove onto the stage at the LA Auto Show in November, it signified the continued growth of the brand and the return of a historic nameplate on vehicles updated with modern features.
It is also another example of the continued expansion of the Fiat brand into the North American market. With the introduction of the 2017 Fiat 124 Spider, there are four distinct and different vehicles available at Fiat studios: the 500, which offers three different models, 500L and 500X.
Now Fiat is bringing to North America a rear-wheel-drive, performance convertible that will "pay homage" to the brand's past.
"This is the return of the best-selling Fiat in North America," said Bob Broderdorf, director of FIAT Brand North America, of the original 124 Spider, which sold more than 170,000 cars between 1968 and 1985.
The introduction of a new Fiat model comes nearly five years after the brand was reintroduced to the United States at the LA Auto Show after a nearly three-decade absence.
Since the Fiat brand returned to the market, it has sold more the 200,000 vehicles and grown from zero to over 200 dealers.
The first Fiat offered upon its return was the 500 hatchback. In 2012, designers took the 500 and gave it additional room for up to five passengers and the 500L "people mover" was born. Two years later, Fiat brought another vehicle to market, the 500X, which is a crossover with all-wheel-drive capabilities designed to handle a variety of driving conditions.
And when designers and engineers began work on the new 124 Spider, they used the original version of the roadster as inspiration for the new model.
This new version of the 124 Spider will "appeal to the historical enthusiasts that really have identified with the Spider all along, as well as newcomers," Broderdorf said.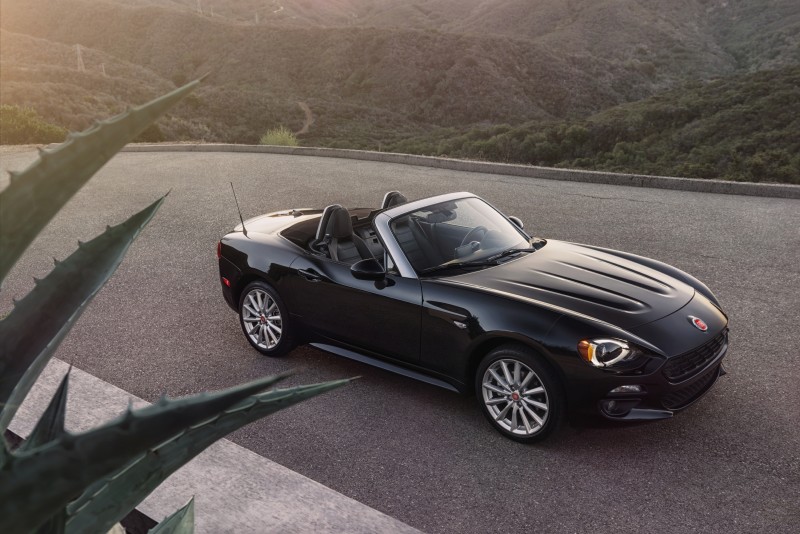 The Italian-designed, rear-wheel-drive 124 Spider revealed in November in Los Angeles offers the latest in safety and security features combined with updates that pay homage to the original design of the roadster with distinct lines and horizontal rear lamps.
"Anytime you put the badge 124 Spider on a vehicle, you better make sure you pay homage to the past," said Broderdorf, who added that there are still 8,000 of the original "iconic, affordable premium sports cars" registered in the United States. "Some of the exterior styles, performance attributes and standard turbo … they are all required if you are going to put a name like Spider on a car.
"I think we achieved that with our new entry," he said.
The new 124 Spider arrives in North America in summer 2016.