Brittany and I jumped in our Jeep® Wrangler for a quick Southwestern road trip to Santa Fe, New Mexico!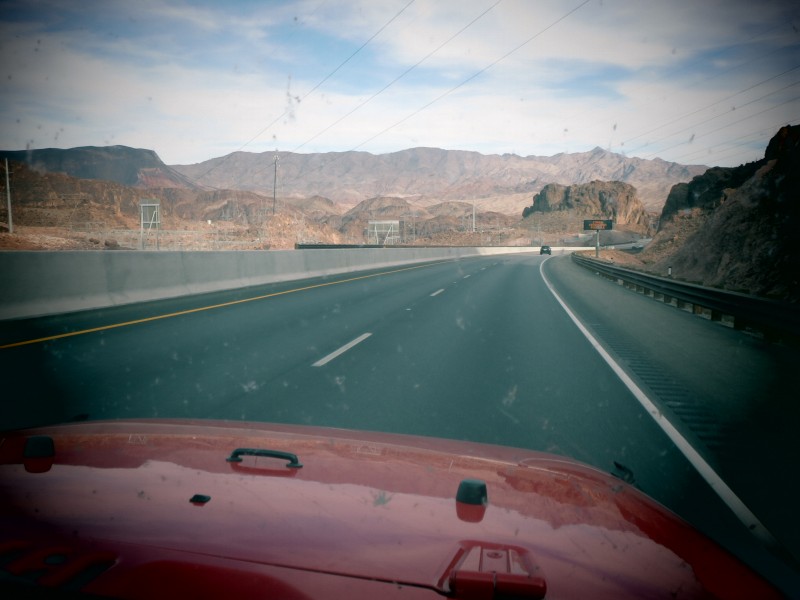 Bright clear skies melt into velvet evening colors, and a star-studded sky. Real, big, star designs, twinkle twinkle and all! Our favorite thing about New Mexico is the wonderful clean, fresh air and wide-open spaces. This is a place where history, folklore, and mystery blend and create this … unexplainable some-thing-ness. Magic! The foods are better, coffee and tea are strongly aromatic, Christmas sauce (red and green New Mexico chili sauces served together) goes good with any dish, Eggs Benedict, chili, burgers, fried trout, you name it!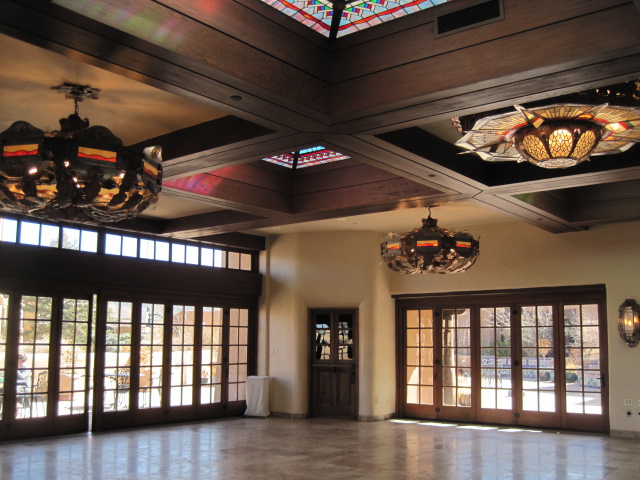 The Spring air outside is scented by fragrant, genuine wood burning fireplaces. La Fonda On the Plaza was the hotel, or rather gathering place which morphed into our base camp. We were lucky and delighted to become part of La Fonda On the Plaza's vibrant community. This hotel is welcoming, inviting, warm, soaring way above excellence in all departments. Location, location, location, the realtors' credo, is just one of the hotel's attributes. Situated smack on the downtown Plaza, La Fonda enjoys a vantage point that is bound to history Recently, featured on ABC's series "The Bachelor" this hotel's elegance and authentic beauty supplied elements of charm and ambiance to the episodes. The modern day La Fonda On the Plaza opened in 1922. There were other inns that operated on this same plot of land prior to this date. Historical experts conclude that this site offered lodging before 1833.
This location is at the crossroads, where Santa Fe city's center evolved. We loved seeing a vintage Jeepster Comando (below) downtown!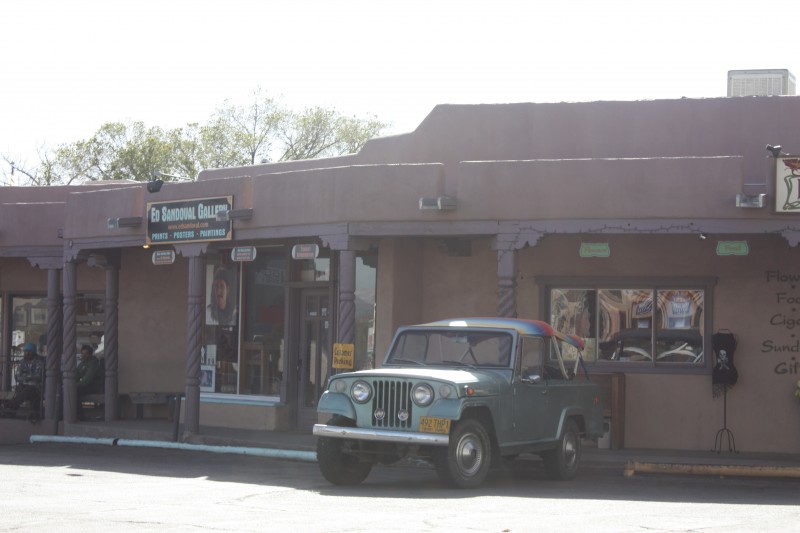 Picturesque, quaint, Route 66, the Turquoise Trail, The Santa Fe train rail system (ATSF Atchison, Topeka, and the Santa Fe- look it up, it's a song) all helped keep this area busy, and vibrant.
We entered the universe of La Fonda On the Plaza. Santa Fe, New Mexico's capital, has many famous sites and landmarks within a stone's throw of the hotel, and a quick jaunt in our Wrangler. The mystical staircase, the chapel, the cathedral, the gazebo, and boardwalks, turquoise, chili pepper crafts, glass, western artifact and clothing shops are all within walking distance. Once inside, La Fonda's beautifully carved front desk faces the heart of the La Fonda Complex.
The main dining hall, and premier restaurant La Plazuela pulses with activity. Their morning coffee is out of this world! Iconic breakfast offerings, to mention a few dishes, pork chops, fried trout, posoles (a western style hominy stew with red sauce) and wonderful eggs, eggs, eggs (poached, fried sunny side up, scrambled). Everything is prepared and served with perfection.
There is one unique feature that I will clue you in on. This hotel is a hotel within a hotel. What that means is this: a small, very exclusive, private section of the complex has been developed. The Terrace at La Fonda, has a secluded private entrance, and is comprised of 15 rooms and suites. It is the ultimate, in service, amenities and appointments. And you would never know that this little secret hotel exists.
La Fonda On the Plaza (right) is beautiful, authentic in every detail.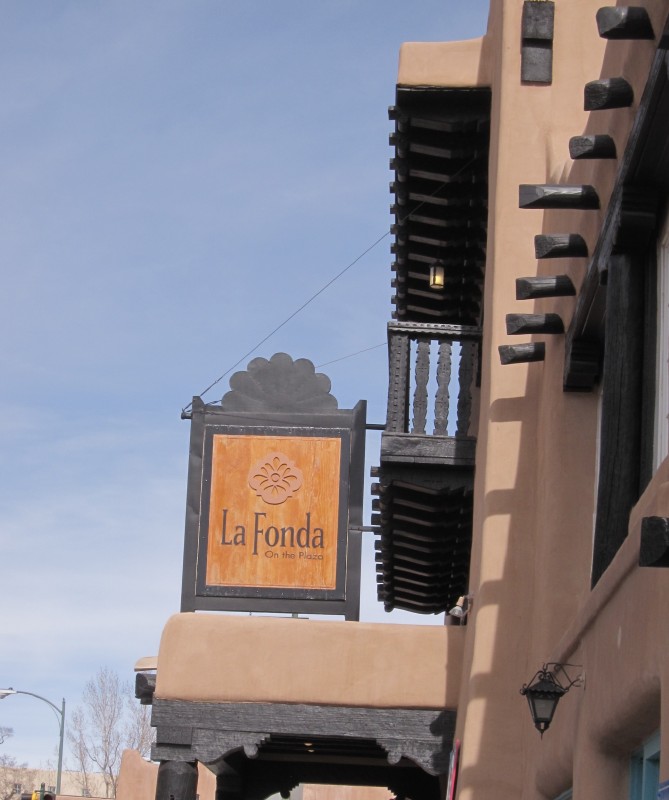 The hotel is developing a docent program, which will offer tours of their property focusing on the historic artwork, landmarks, economic history and development of La Fonda from then until now. We were captivated by the charm, engrossed in the history, mesmerized by the artwork all within La Fonda's abode.
We jumped back in the Wrangler and were on a top secret mission! With success, we found the secret caves! Those stunning "Ra Paulette" sandstone creations featured on the national morning show. There are many of his caves throughout the region. It is a mystery as to what inspired him, and why? One hillside in this high desert of scrub and shrubs all looks like the next to me. Never mind the huge animal footprints we found in the mud. Could be coyote, or, nope didn't look like big cat prints, but definitely something with claws and I guess big teeth, and wild! Maybe the yeti of the Southwest.
So why would a guy dig out and then carve beautiful, heavenly, interiors? How did he know the walls would be creamy pink, and resonate sound? Just a little side adventure, we wandered, explored, and enjoyed this countryside.
Ahhhh, relaxation and health benefits were next on our agenda. Ojo Caliente Mineral Springs, is famous and known worldwide. Naturally heated hot water is piped from (deep geothermal springs) a river, to comfortable rustic pools. Ojo Caliente is a spa, restaurant, lodge, and trail head. There are different pools each with different mineral concentrations in the water. Pool temperatures vary, some are comfortably much hotter than others, minerals range from iron, arsenic, carbonation, to clay and mud.
Our favorite area was MUD! Mud is free flowing from 4 faucets, like an old water fashioned bubbler found in city parks. You cup your hands and slather warm velvet clay all over!
Our second favorite spot is a toss up of a hammock swing, and there are plenty, enough orange hammocks for everyone! We also like the cliff side pools, two adjoining pools with a pretty view and super hot water. Although I like carbonated or soda water, the body sends to float like a straw in a glass of soda pop, so I guess I like three things equally well. After exploring Ojo Caliente, we hiked at dusk, to the mica mine. Mica is a mineral, shiny flaking, powdery substance. I imagine at noon, with the bright sun overhead, it would be magical, glittery. With failing sunlight, big paw prints in the dried mud, and a nice blowing wind, back country wilderness can be a little spooky at night. Picture Forrest Gump walking that lone stretch of western highway, that was us, only the road was rough cut graded sandstone and clay.
We did make it safely back and were happy to gather around a fragrant bon fire that was burning close to the spa entrance. Night in New Mexico high desert is dark, moon was a sliver crescent, thin, not much light. Sliver, not silver. Santa Fe is one magical place! We can't wait to visit Santa Fe again!
Until next time, remember to follow your nose and go on an adventure!
We'll see you out there!
Ashley & Brittany
The Jeep Girls