This story is the third installment in a five-part series. This blog series will showcase FCA US LLC's internship program and the interns themselves as told by FCA Communication department interns. 
By Ali DeRees
Brand Communication Intern
Earlier this year, Casey Hurbis, Head of FIAT Brand Communications, FCA US set out to Michigan State University and Eastern Michigan University on a mission to find two interns with fire in their eyes and a genuine passion for the marketing industry. He found these qualities in Jessy Robison and Anthony Peraino.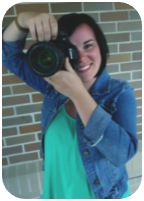 Robison, a native of Ypsilanti, Mich. studies marketing and graphic design at Eastern Michigan University. While this is her fist official internship, Robinson wasn't afraid to jump into her work with the FIAT brand's digital team.
"You get your hands in a little bit of everything that everyone is doing here," Robison said.
Robison's main project was a photo shoot in Seattle where the app/website Roadtrippers, featured the 500X as a perfect adventure vehicle. The vehicle was shot in a variety of locations on the West Coast. Robison was responsible for making sure the 500X was being portrayed in accordance with the FIAT brand and that social media posts used the correct wording and tagging. Since Robison has a photography background, she was thrilled to have the opportunity to use her skills and experience during the photo shoot.
Peraino, a native of Livonia, Mich., is going into his last semester at Michigan State University. He is studying marketing and international relations, as well as completing a minor in Italian. He completed a prior internship with Hurbis last summer that focused on advertising for the Fiat 500X. Peraino was able to make a lot of connections last year and was set on coming back for another internship.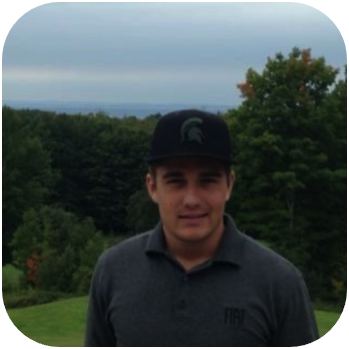 "I didn't even look anywhere else because I knew it would be another incredible experience," Peraino said.
This summer Peraino is working on more experiential marketing, specifically, organizing movie nights at the 2015 VANS Open of Surfing in Huntington Beach, Calif., as the FIAT brand is one of the key sponsors.
One of Robison and Peraino's long term projects for the summer is managing the FIAT Intern Experience. According to Hurbis, when the FIAT brand left the US in 1984, it left millennials unfamiliar with the brand. Four years ago the brand decided to let FCA US interns experience the brand first hand, by allowing them to drive a FIAT vehicle for the weekend.
"What better opportunity to expose our brand to millennials than to offer them the opportunity to borrow a car for the weekend," Hurbis said.