This story is the second installment in a five-part series. This blog series will showcase FCA US LLC's internship program and the interns themselves as told by FCA Communication department interns. 
By Juliana Moxley
Internal Communication Intern
Most college students and recent graduates spend their summers interning to gain work experience so they can land their dream job one day or land their dream internship as well.
At FCA US there are numerous departments for young professionals to choose from when applying for summer internships. Each department offers interns a fast-paced, robust work experience that replicates the job responsibilities of a full-time employee.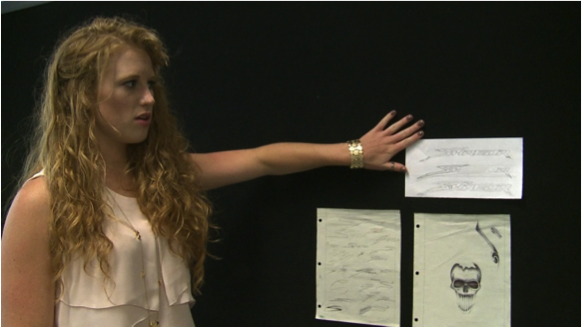 The internship program at FCA US, formerly known as Chrysler Group, has been running for more than 20 years. This year, the intern class consists of more than 300 interns, with about a quarter of the class being returning interns. This summer's interns were placed into 26 different departments, and of those respective departments, 66 percent of the interns are pursuing a career in the STEM fields.
Each student works on a project during their internship to showcase their skills and what they have learned during their time spent at FCA. At the end of the internship, each student presents their final project to the management team in their respective department.
Audrey Spring applied to the Product Design Office intern program because of her artistic background and "masculine design style," which she believes fits well with the auto industry.
Spring, who studied at the Kendall College of Art and Design in Grand Rapids, Mich., has a strong interest in cars, but her background is in graphic design. The native of Jackson, Mich., landed in the Badging and Brand Identity department where she is learning how to create typography and badge designs that go on FCA vehicles.
"I'm into extreme sports, and that's basically what I gravitate towards," Spring said of her masculine design style. "I can't really do girly designs, so this is an awesome opportunity for me to be here."
Since Spring does not sketch automobiles, her project consisted primarily of graphic designs. One of the things that attracted her to graphic design is the ability to work as a team, and that is exactly what she found at FCA.
"I have to be around other people that I can bounce ideas off of," Spring said. "I get a lot of really good feedback from everybody here, which is professional and constructive, yet really fun."
The internship program at FCA integrates all interns into the normal workplace culture that regular full-time employees experience. Spring said she works alongside designers in her department and feels like she truly is a full-time employee at FCA, not just an intern.
"My favorite thing about the internship program is that as an intern I'm valued just as much as any other employee here," Spring said. "Everyone is so welcoming and honest with my work. They value me as part of the team."
Heath Hilliard, a Product Design Office intern in the Dodge and SRT Studio, creates automotive sketches. Hilliard said his passion for sketching cars started at a young age.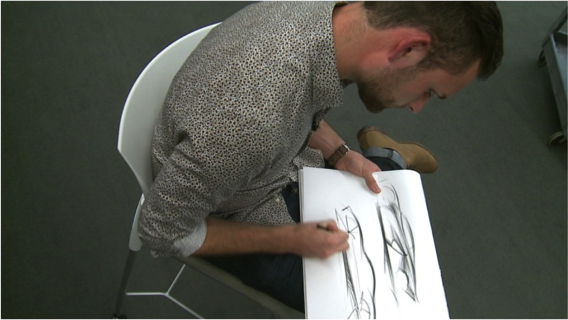 "I've been drawing ever since preschool," Hilliard, who studied automotive design with a concentration on automotive exterior at College of Creative Studies (CCS) located in Detroit, said. "I was about 8-years-old when I started drawing cars and realized that it could be a career path, so I found my way to CCS and through CCS I found my way here."
This is Hilliard's first summer as an intern at FCA, but it's not his first time working with the company's designers. The FCA US design team works regularly with CCS teaching classes and leading student projects. As part of an FCA sponsored event, executives came into his class at CCS to critique the students' work and that is how the company found out about him.
His most rewarding experience at FCA this summer was when Ralph Gilles, Head of Design for FCA – Global, critiqued his work. It was an incredible experience that would have never happened in a classroom, he said. During the critique, Gilles told Hilliard to continue sketching and that he would get even better.
"It was just something to keep with me," Hilliard said of the advice he received from Gilles.
Hilliard said he is able to present new and innovative designs to his team and is not restricted by production restraints since he is a student. Interns in the Product Design Office are encouraged to be as wild as they can with designs, and the full-time employees welcome the fresh ideas that the interns present, Hilliard said.
Hilliard is working on a project that will be considered alongside proposals from other designers. Although the summer internship is only 12 weeks long, Hilliard said interns get invaluable real-world experience that prepares them for their career.
"I thought it was going to be a big, steep learning curve, but it felt completely natural," Hilliard said of his intern experience at FCA. "I think that's something that's unique to FCA."