Rain. It's the one word every car show organizer hates to think about or hear.
Before the sun rose Saturday, May 21, in central Virginia rain clouds moved in for a day-long stay. Moparpalooza 2016 would be a wet affair at the new Dominion Raceway in Thornburg.
Contrary to what you might think, cars showed up. Plenty of cars and some trucks, too. Overall, more than 250 cars covering a broad part of the Chrysler family spectrum rolled in for the 9th annual Moparpalooza, organizer Paul Immo says.
He acknowledges the weather had him concerned. The 2015 Moparpalooza went off under clear skies and temperatures in the upper 80s – primo conditions for a car show.
Paul didn't need to worry.
"Mopar owners are die-hards," one of the judges for GS Grifana Carshows Inc. remarked as we chatted while taking a break from walking the show parking area. "A lot of guys would not bring their cars out in this weather. Mopar guys, they're always there."
When the rain took a break, as it did several times, the owners got to work with their towels and chamois wiping away the water and propping open hoods and doors for the judges and the fans to get a closer look at the hardware.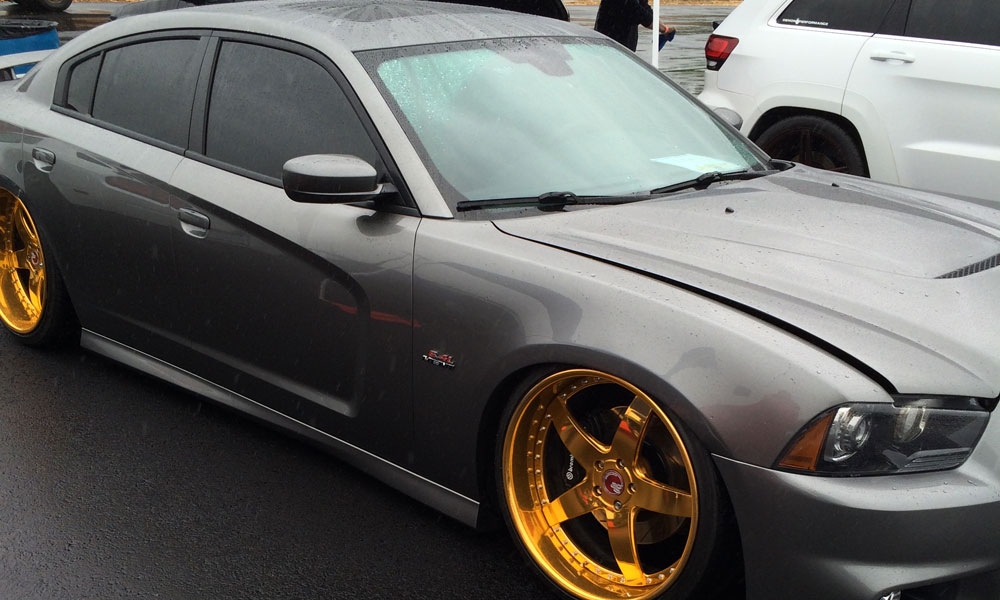 Some didn't even wait for the rain to stop. Case in point: We met Terrence, a Coast Guardsman who drove his 2013 Dodge Charger SRT8 from his station in Michigan's Upper Peninsula. Rain gear kept him dry as he cleaned his car's massive gold-colored wheels. Terrence told us he loved the drive to Virginia in his car and planned to stay in the area for another week to visit friends.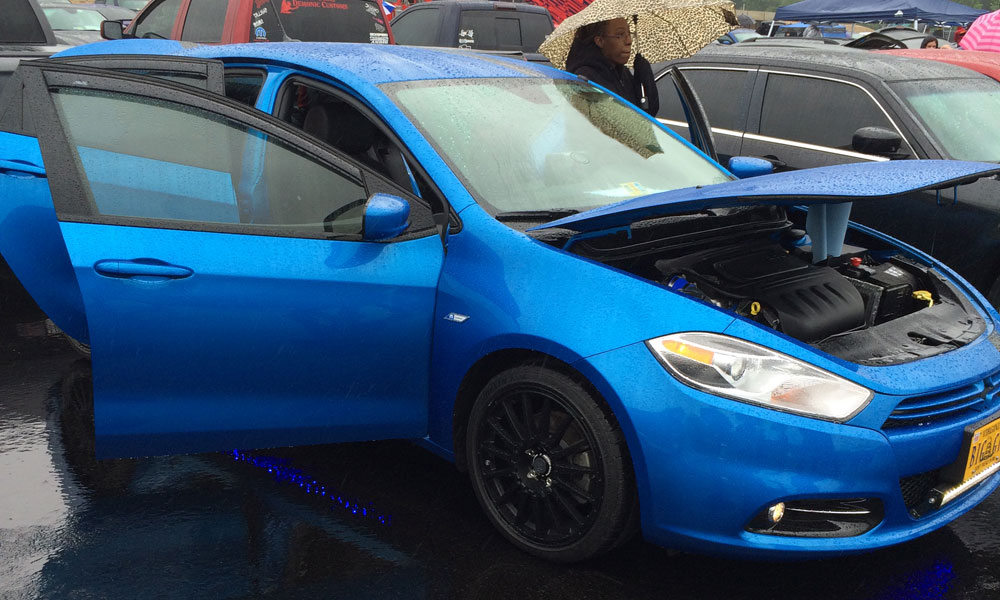 Then there was Jonathan, a Navy veteran who's now training to be a service technician and working in a Virginia Chrysler-Dodge-Jeep-Ram dealership. He bought a blue Dodge Dart just a couple of months ago and used his spare time to make a few upgrades. The rain couldn't keep him away from his first Moparpalooza, he said.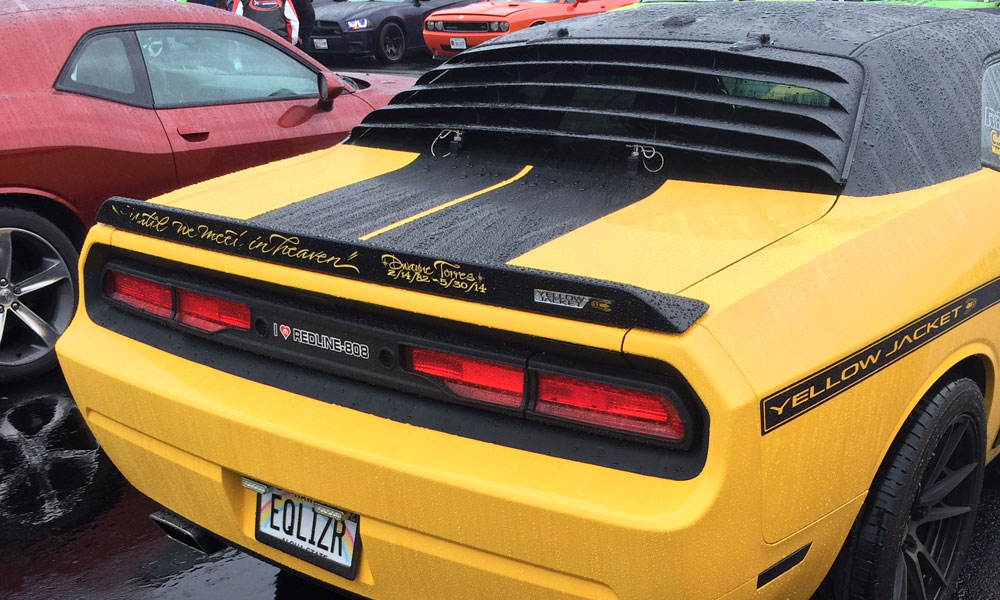 This brings up a point: Moparpalooza happens in the back yard of major operation centers for the various branches of the U.S. military. Many of the men and women we met at the event are current or former military members. It helps explain why we spotted a Hawaii license plate and a plate frame for Kaanapali Beach among the cars, and is another bond among new and old friends.
It also emphasizes that Moparpalooza is a fund-raising event for the Fisher House Foundation, which provides free housing for families of military members who are receiving medical treatment. With the FCA Foundation matching the funds raised by Moparpalooza, via entry fees, donations and a silent auction, this year's event generated an estimated $25,000 donation.
Everyone at Moparpalooza also had the chance to take test drives in new products from FCA US, including the all-new 2017 Chrysler Pacifica minivan. Yes, several people took the Pacifica out for a lap. A new Fiat 500 Abarth also ranked high on the popularity list.
You can see in the photo gallery that the LX modern muscle cars – Dodge Charger and Challenger and Chrysler 300 – were well represented at Moparpalooza. But everyone from the family was welcome. So we liked seeing the line of Fiat 500 Abarths, the Dodge Neons and Darts, a handful of Dodge and Ram pickups and some classics, including a Dodge Coronet 500 and Plymouth Belvidere.
The passion our fans have for their cars reached high pitch as everyone gathered in the race track's restaurant for show awards. Each winner beamed with pride on the walk up to collect their Moparpalooza hood prop — the happy group of New Yorkers with Team Mopar 360 went home with several.
It's fun to hit the road for events such as Moparpalooza, seeing cool cars and meeting interesting people. With the summer months here, you don't have to go far to find a gathering of people who live their cars and like making new friends.
This was our first Moparpalooza. I don't' think it will be our last.
Mopar Or No Car.