FCA US is made up of men and women from a wide variety of cultures, backgrounds and experiences. Our commitment to diversity helps breed innovation and accomplishment. Over the next few months, we'll be taking a look at some of our most interesting and unique manufacturing employees working in a wide range of positions, locations and fields. Think of it as a "day in the life" of some of our most treasured assets — our people.
If you've ever wondered what makes a great car, it's our people. FCA US has 37 manufacturing facilities: 23 in the United States, six in Canada, seven in Mexico and one in Venezuela. That's a lot of people working toward one common goal. Every one of our employees plays a unique role in making our manufacturing operations world class.
Since 1983, the workforce at the Windsor Assembly Plant has been proudly building the Plymouth, Chrysler and Dodge minivans. In fact, more than 10 million have rolled off the Windsor line.
Also known as "people movers," these vehicles have been part of the memories of countless families around the world for more than 30 years. Now those Windsor employees, including Denny Bastarache, are helping transition to the future by building the all-new 2017 Chrysler Pacifica. It's a role he takes pride in.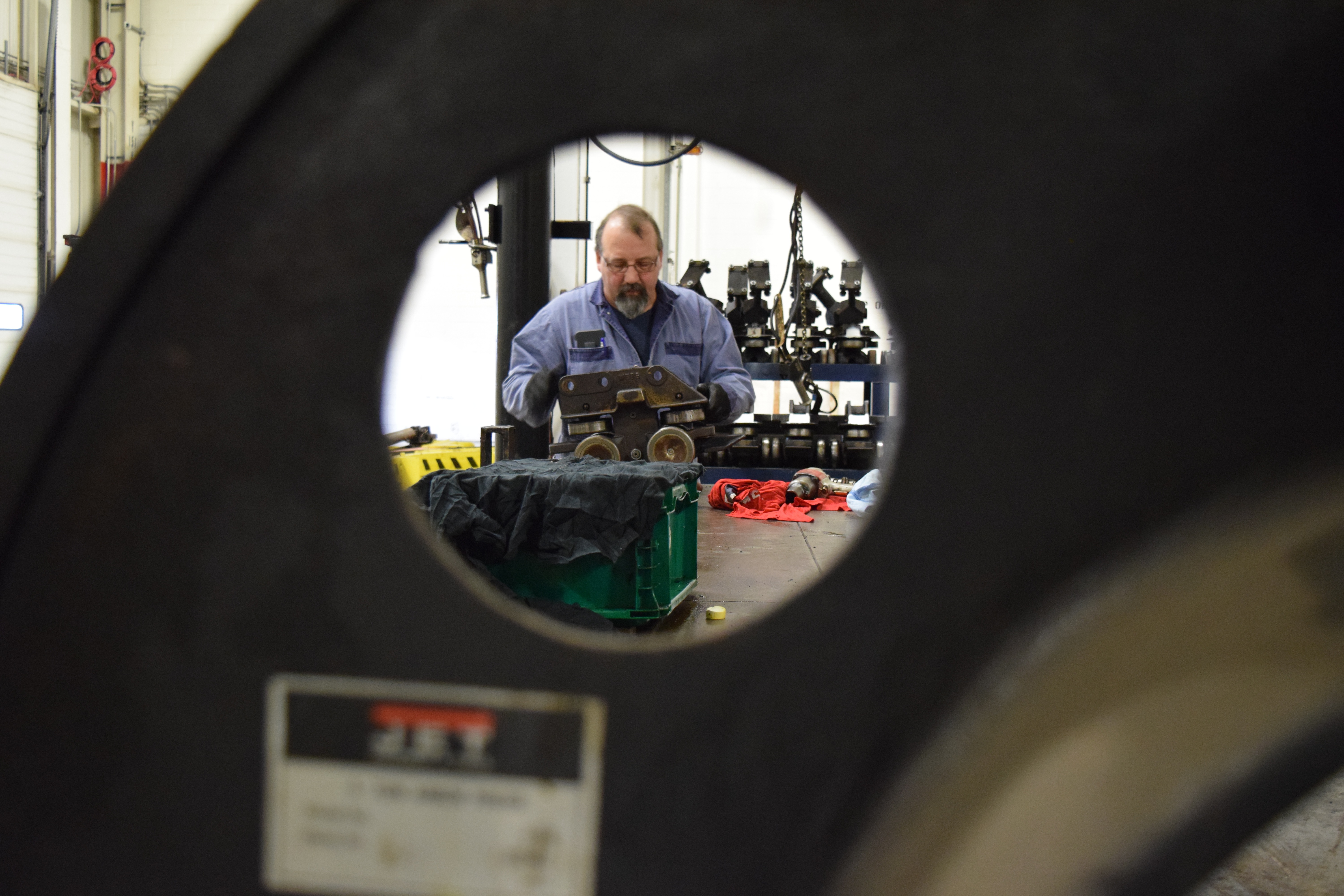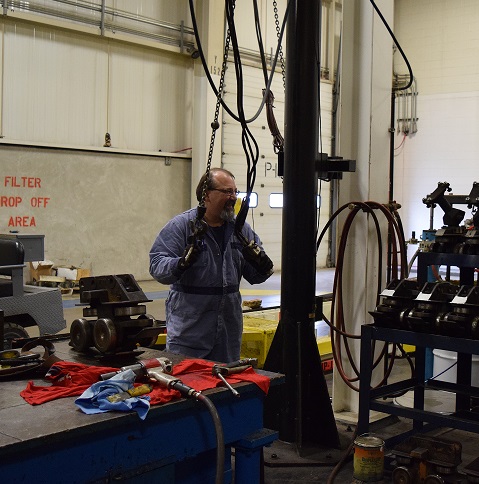 "I was part of the team who made modifications to the carriers that run both the new Pacifica and the existing model. The points on the carrier that make contact with the Pacifica body are different from the contact points on the existing model. It is my job to make sure none of these point areas get damaged. Any imperfections can affect production and result in a breakdown. I take great pride in maintaining the carriers.
"As a millwright, I prepare for anything that can potentially go wrong mechanically. We try to find problems or potential issues and bring them to the table before they happen to minimize downtime and loss of production. We take care of the equipment, repair it if we can or plan a repair when the time is right. I like the job I'm doing and feel I make a difference in our operations.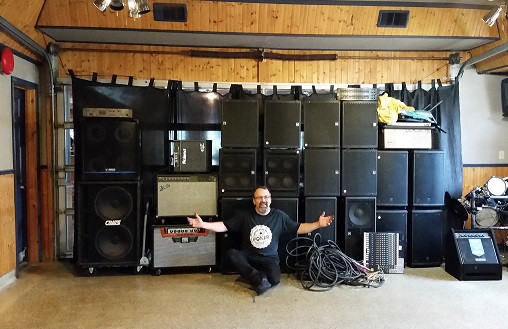 "Before joining Chrysler Canada in 1999, I was a touring musician who was lucky enough to have seen most of Canada's provinces and several states in the U.S. I had a beautiful career, but it was time to settle down. Windsor, Ontario, is the place I fell in love with.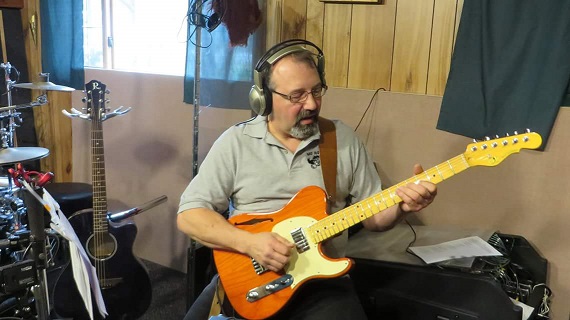 "My work day starts at 7:18 a.m, but if I get up early enough, I play my guitar. My mind is clear and it's a great time to get inspired musically. Plus, it really gets me going. At times, I'll start writing a new song or at least get a new idea for a song. Writing is something I totally enjoy.
"I have a band called 'Bad Moustache.' The name is a spin-off of my last name, Bastarache. Some of my co-workers could not pronounce it and they made a joke of it so I decided to use it. The band has been around for about 16 years. My daughter Kaitlyn, actually my step daughter (I call her my daughter as she has my heart.), is the bass player in the band. She is very skilled and plays a solid pink bass, I'm very proud of her.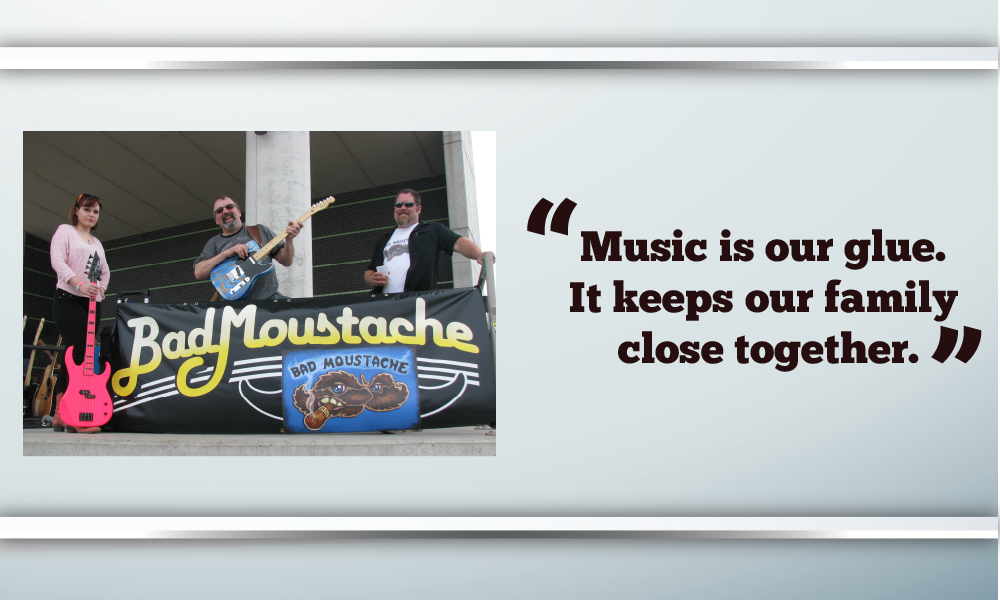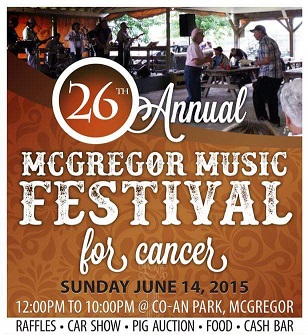 "We give our time to many causes. If anyone has a special need, we are happy to be part of the fundraising event. So far this year, we have been part of a special event for our veterans, a function for The Hospital for Sick Kids in Toronto and a MS event. Over the past year, we helped raise funds for burn victims, cancer patients, MS, MD and more. We also play regular venues and festivals."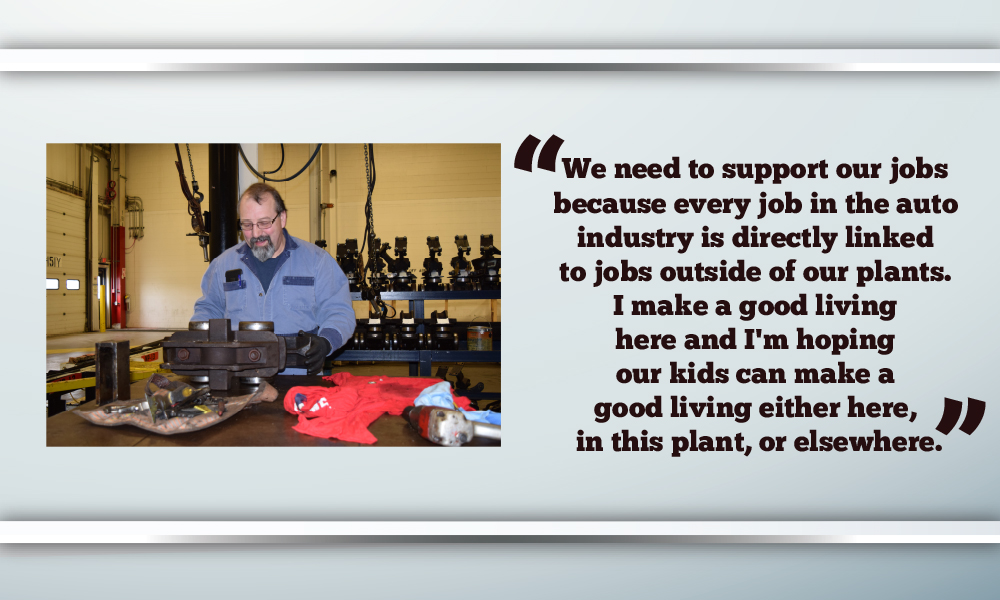 "Several years ago, I worked with an engineer from Italy on a special project when Fiat and Chrysler merged. He told me what he wanted me to do. I looked at him and said, 'This is next to impossible.' He looked back at me and said, 'Not impossible. Difficult.' That is a statement I live by now. We faced challenges, but we beat them every time. Now, when I see difficult, I beat it every time."
Save