For more than 30 years, Joe Dehner has been sketching the future at FCA and for the past four years as head of Ram and Mopar design.
So it shouldn't be too much of a surprise that Dehner would sketch out when his FCA career would come to a close – at the end of this month.
No, Dehner is nowhere near the traditional retirement age. He joined the company in 1988, fresh out of Cleveland Institute of Art. So why is he leaving?
"I'm doing this because I can," he says. "I always wanted to go out on top. When I look back and see that Ram has been back-to-back Motor Trend Truck of the Year twice this decade (2020/2019 and 2014/2013), well it doesn't get any better than that."
Nor is he planning to idle away the days on a beach somewhere. "I have many hobbies and things I want to do," Dehner says. Not surprisingly, his list includes building a car of his own design – something in the classic hot rod vein but with a twist.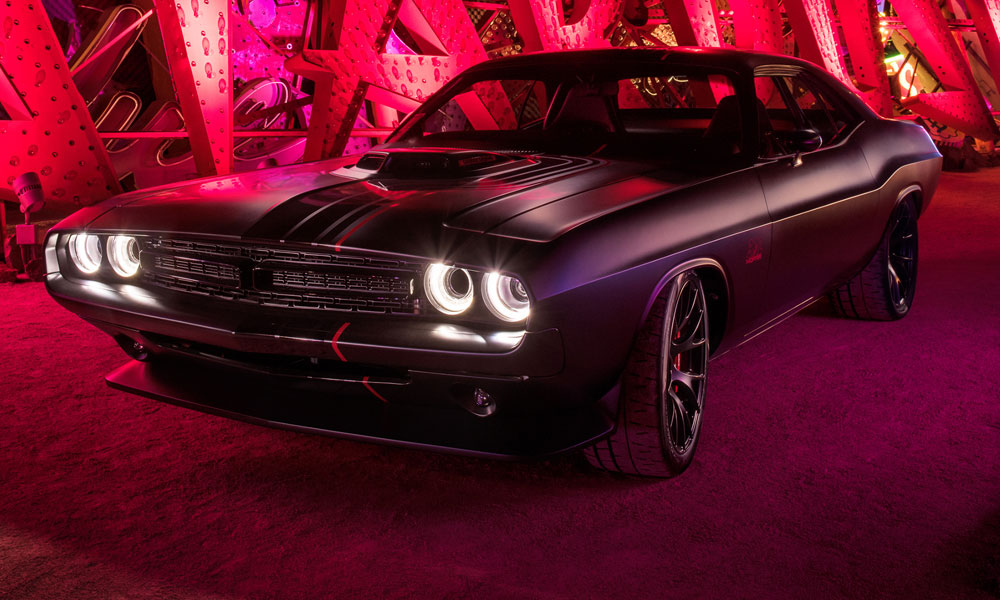 Performance and heritage have been themes of several concepts Dehner's studio produced for Mopar and the SEMA Show the past few years, including the Shakedown Challenger and Jeep CJ66 concepts in 2016, the 1968 Dodge "Super Charger" concept in 2018 and the Mopar Lowliner concept for this year's show, a modified 1968 Dodge D-200 series pickup.
Joe and his team worked to elevate Ram Truck and Mopar design with a focus on style, quality, function and performance," says Ralph Gilles, Head of Design for Fiat Chrysler Automobiles N.V. "Being an enthusiast himself, he's never forgotten the importance of being respectful to our brand DNA and paying homage to them with thoughtful design solutions that moved each nameplate forward with purpose. As a result, his impact will be noted in the history of FCA Design. We will miss his dedication, leadership and quiet charisma."
Before Dehner walked out the door a final time, we sat down with him and asked a few questions:
Why cars?
"We grew up in Indianapolis and my dad worked for General Motors and was in World War II, so I knew I wanted to work for one of the Big 3.
"I became a Mopar guy because my buddy's dad worked at a Dodge/Plymouth dealership and he had a '71 Challenger and a '71 Duster drag car. Those things were awesome."
Why Chrysler?
"I interned at GM while in school and saw how things worked there. I also got an offer from Ford.
"The summer after graduating, I called Chrysler and set up an interview. The day I get there it is with Neil Walling, who was running the International studio. He opened my portfolio, looked at two or three plates, closed it and smacked his hand down on it. I thought, 'oh gosh this is so over.' He made me an offer right there on the spot and wanted to know if I could start on Monday, and this was on Friday.
"What I liked about Chrysler was if you did the winning design, you did the vehicle. You were given all the support you needed, but they definitely threw you into the deep end of the pool."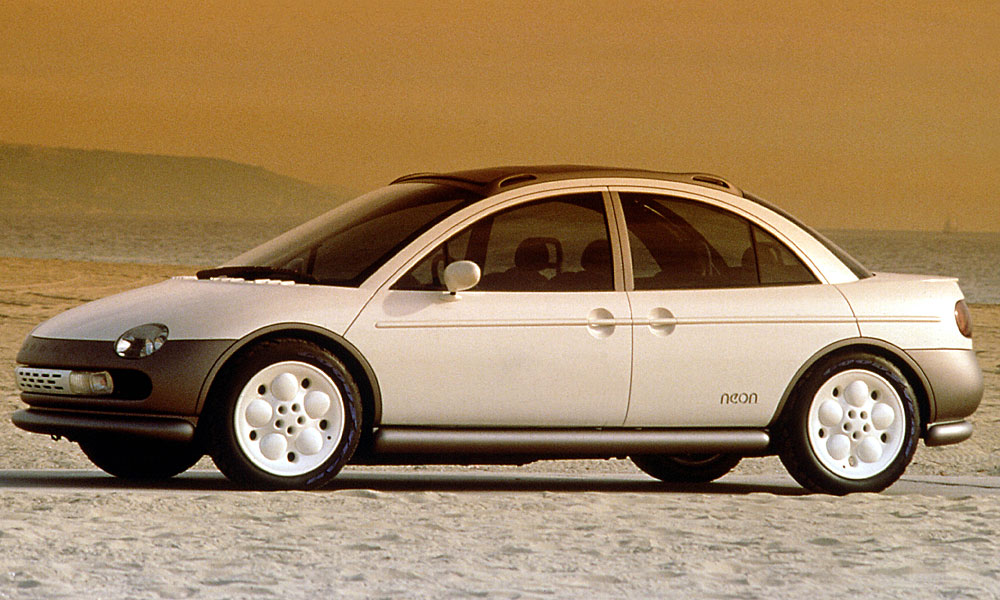 Memorable designs?
"In the early days, I worked on a facelift for the Eagle Talon. It was different, an asymmetrical design. But the final design was symmetrical.
"My first notable concept was little Dodge Neon in 1991. It had an onboard trash compactor, recyclable panels and a two-stroke motor. Across the aisle was a Chrysler concept on a stretched Viper platform. It showed we could do power and efficiency. Autoweek named the Neon best concept of the Detroit show and I thought that was kind of cool."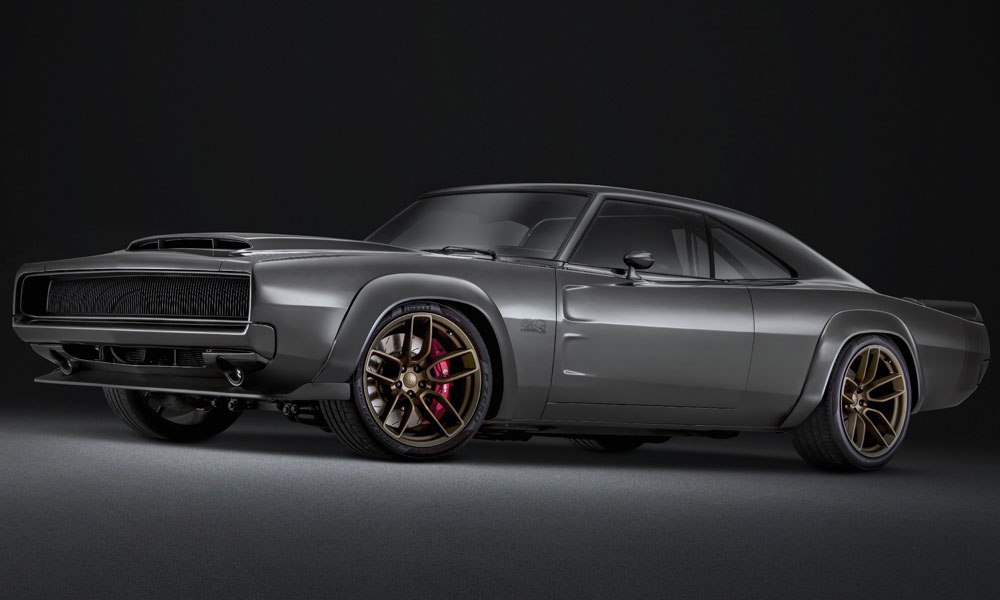 What advice do you have for designers?
"Plan B is to make Plan A work."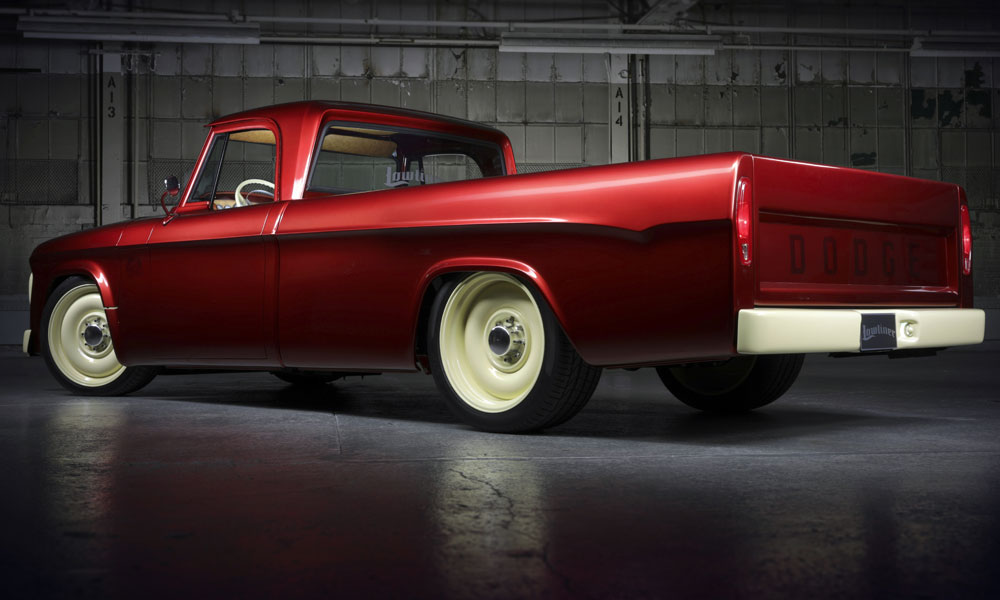 How has the work of design changed during your career?
"We changed from full-size renderings and air markers to video walls, but clay will never go away. If it looks good in ⅜-scale, it will look great in full size. Digital tools are great, but we still get fooled sometimes. And customers don't care how it's designed; if they like it, they like it."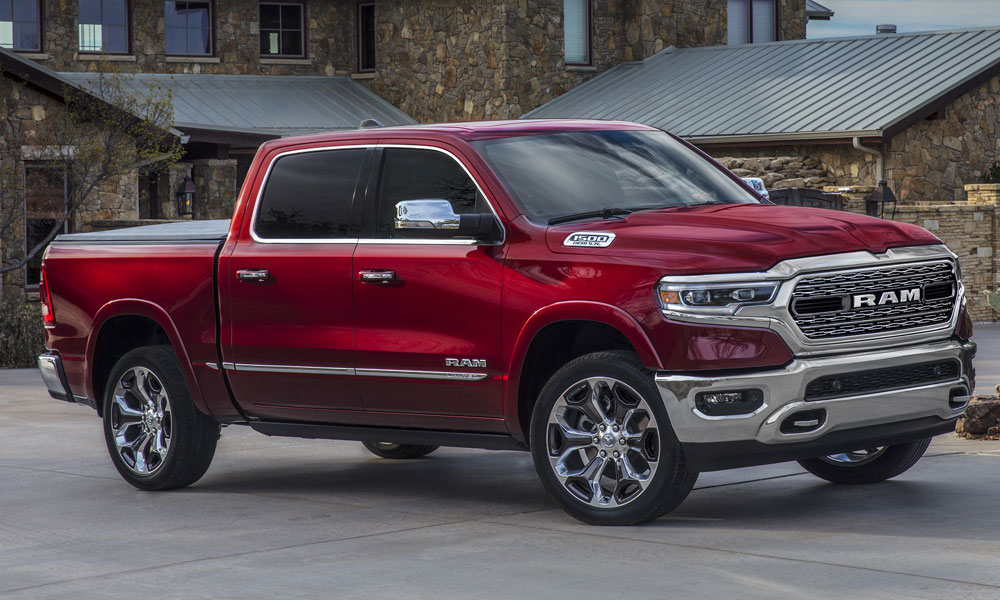 What is the biggest challenge in design today?
"How do you make your vehicle look new and different when it has the same basic shape as everyone else's vehicle. That's why I'm really proud of the new Ram 1500. It is really close to our original vision. We needed to take a vehicle that is very modular and make it look not modular. So we stretched the wheelbase and added 4 inches to the cabin. The other breakthrough is we have six price classes on that truck and we want them all to look good. When your entry level doesn't look cheap, you've done your job."
Dehner has also served on the board of directors of his alma mater, the Cleveland Institute of Art (CIA), for 11 years and visits regularly to meet with and encourage students.
"For decades, Joe has contributed his time as a CIA instructor and board member," says Daniel Cuffaro, Department Chair, Industrial Design at the school. "Additionally, he has made generous financial contributions and has been a steadfast advocate within FCA. Finally, he has been a trusted advisor to me and a cheerleader and constructive critic to our students."
What's next? There is that hot rod project.
Dehner says: "That's an itch I have to scratch. I've done some sketching and designs over the years, now I'm going to pay someone a lot of money to build it. People will see it's a hot rod something, but no one has ever done anything like this. It will be a bit of a mind freak."