As a communications professional for FCA, I have the unique opportunity to meet and interview some of the most interesting talents our company employs. This past January, I was able to meet Ludwin Cruz, senior creative designer at FCA North America, for a tour of his work space at the Product Design Office. Cruz and I met last year during my quest to meet and interview other Hispanics in the company. When speaking to Cruz, he exudes a contagious passion when he talks about why he became an auto designer.
"I wanted to have a helping hand in the creation and the development of what the future of mobility will shape up to be," Cruz said. "Cars are our own personal spacecraft taking us to the destinations we want to explore."
Cruz, whose parents are both from Honduras, was born in Miami and earned a Bachelor of Fine Arts in industrial design from the College for Creative Studies in 2010. As a Hispanic, Cruz said he is in touch with the traditions, the values instilled in him and the language.
"Language is an important part of Hispanic culture; it helps to define the community as a whole and provides a shared connection between each Hispanic country. But being Hispanic also goes beyond language, it's also about the tradition, values and heritage," he said. "Being Hispanic means being proud of your roots and what makes you who you are as an individual."
While we toured his office, we spoke in Spanish and he introduced me to some of his co-workers. Cruz said he found inspiration from his surroundings.
"For me, stimulation and inspiration are all around," he said. "I believe it's important to have an open mind that allows you to have an 'epiphany moment.' Colors, shapes and general interactions with the world are my stimulants to keep a creative mind going."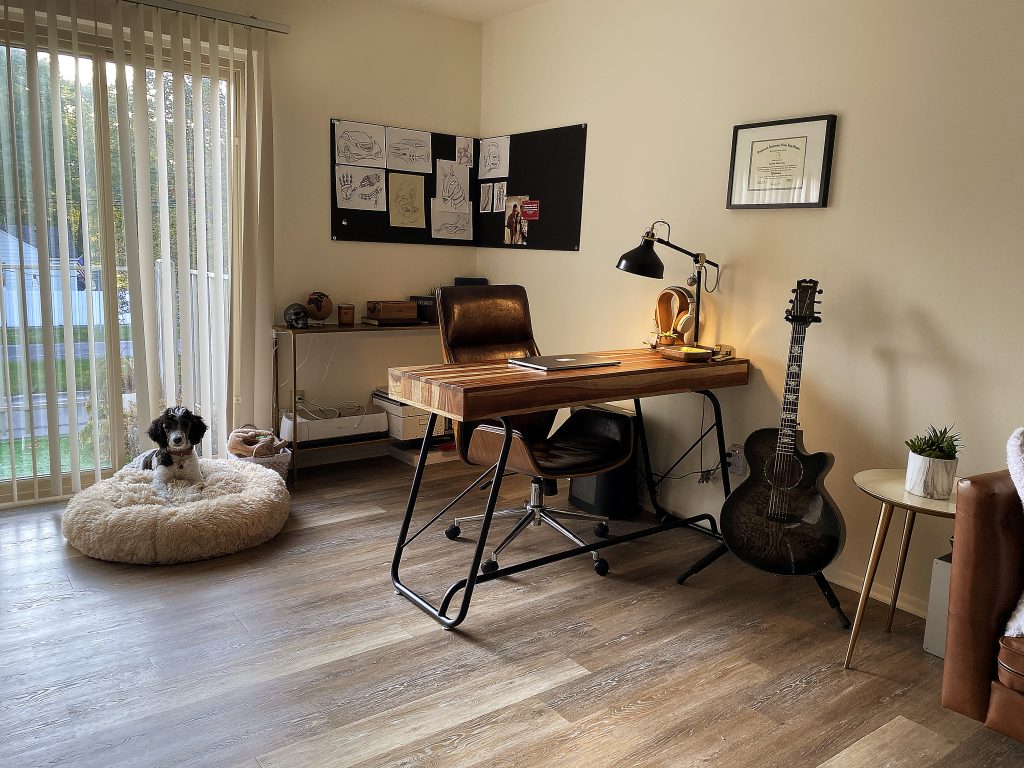 Recently, I asked him how he is doing since we've been working from home.
"It has been quite a journey to find some sort of new normality in what we've been experiencing in our world today," he said. "It was hard at the beginning, staying at home in isolation. I found myself sitting outside on my balcony and observing nature. In a way, I was forced to take a step back and take in everything with a calmer and more collective state of mind. That said, this pandemic helped me become more productive than ever before, which was a pleasant surprise. I'm happy to say that I have more balance at work and home, which is certainly a positive outcome."
Cruz is very humble, so when I asked him which was the first production vehicle he worked on, he said it was going to be a future product, and he was "excited to share it with the world soon."
Back in January, Cruz was so excited he did show me a piece that would be seen sooner, the transmission shifter for the Grand Wagoneer Concept.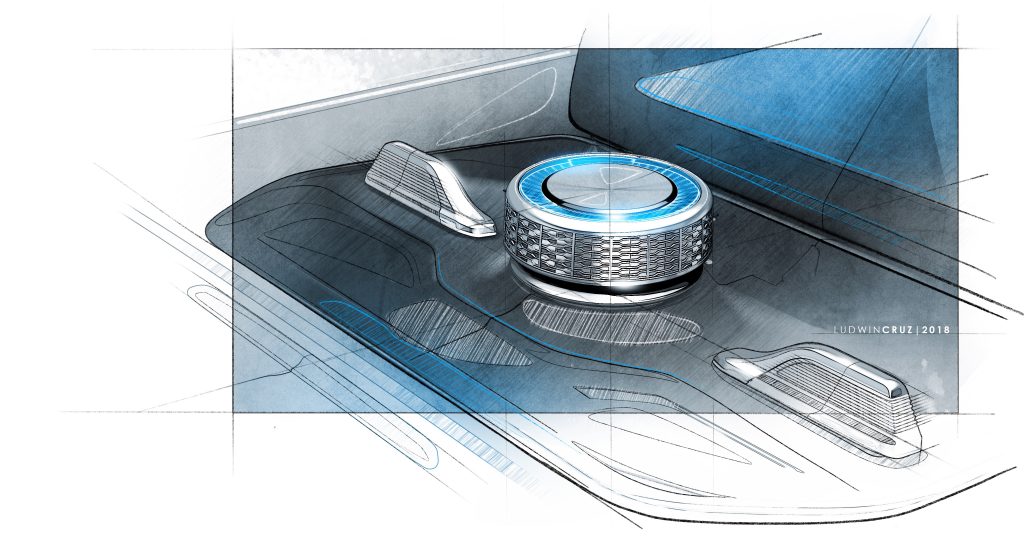 "For me, the most challenging part was to help design the actual textures of the transmission shifter inside the vehicle," Cruz said. "That small, yet essential, component was a story in and of its own and I wanted to ensure that it was properly presented to all audiences."
Cruz further explained how he had to try and find the right balance between what you see and the texture of how it feels on your fingers, which helped "to tell the story of ultimate craftsmanship and design," Cruz said.
"Craftsmanship was a key objective when it came to the design of the Grand Wagoneer Concept," he added. "Every detail mattered down to the textures and the smallest of components."
Cruz said the most rewarding part of this design was knowing that he designed "something that you interact with intimately on a day-to-day basis," he said.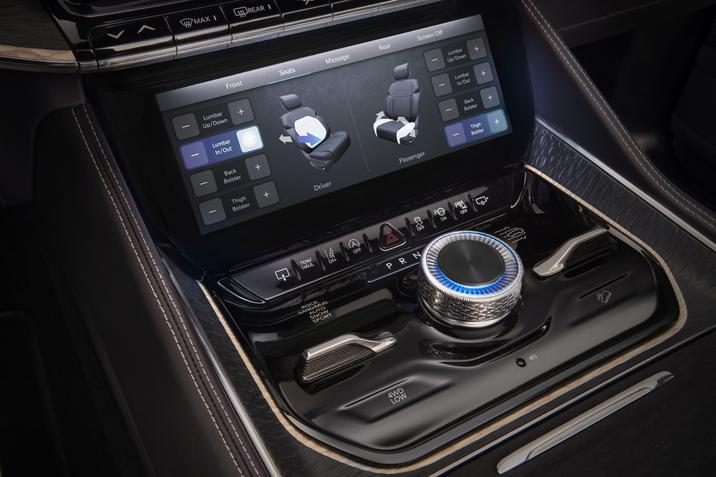 "It's a stimulating experience," Cruz said. "I knew that this component would make an impression on the driver and the passengers. The soft glow that reflects and refracts with the fluting from the center ring as the car comes to life gives you the feeling of an electrifying breath of life flowing throughout the vehicle."
The interior design on the Grand Wagoneer Concept is so luxurious and intricate that it's no surprise Cruz also helped design other areas as well.
"I wanted to design a graphic that echoes the proud and strong shapes of the interior and exterior of the vehicle," Cruz said. "To me a product of this scale and magnitude has the fingerprints of our entire design team, that's what it takes to bring this amazing vessel into fruition. My contributions can be seen in the terrain selector toggles, the center consoles overall, the door speaker details, as well as the push-to-start ignition."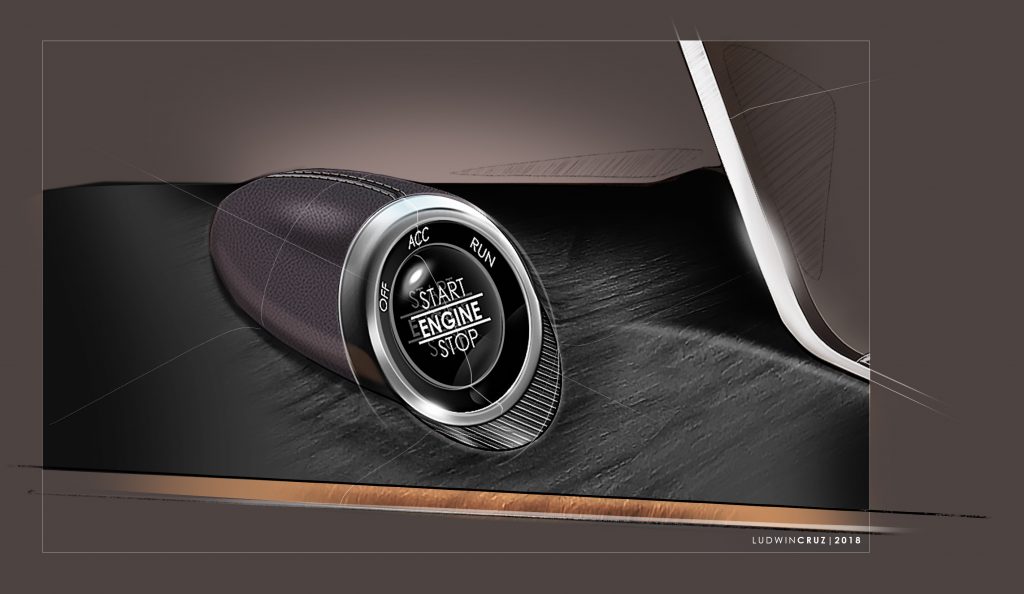 Cruz is also the founder of Northern Fashion, a social-impact clothing apparel brand.
"Northern Fashion is a passion project created together with my partner Jenna," he said. "Our goal was to start an apparel line for women and girls that brings attention to the language often used to describe women. For example, our shirt designs will feature a stereotypical word used to describe women, like 'emotional,' but instead we have it crossed out with red lipstick and have replaced it with a respectable adjective, such as 'passionate'."
Being the proud father of a girl, Cruz said he wants to do his part to ensure that when his daughter presents her ideas, "that she's not referred to as emotional, but instead as passionate. She is not looked upon as bossy, but as a leader," Cruz said. "We are working to grow the brand and looking forward to introducing a Spanish collection for the holiday season."
Cruz's love for art and design goes beyond his work at FCA and Northern Fashion; he also moonlights as a painter, creating commissioned portraits for private individuals, and as a children's book author and illustrator.