When it came time to literally extend the legacy of the Jeep® Grand Cherokee by adding a third row to create the all-new 2021 Grand Cherokee L, our engineers knew that it would take more than simply making the wheelbase a little longer.
Specific attention was given to the vehicle to ensure that passenger comfort was paramount in the Grand Cherokee L. With second-row, "tip-and-slide," bucket seats, access to the third row is easy and convenient. The second row also boasts seven inches of fore/aft travel and two additional inches of legroom, compared to the previous-generation Grand Cherokee.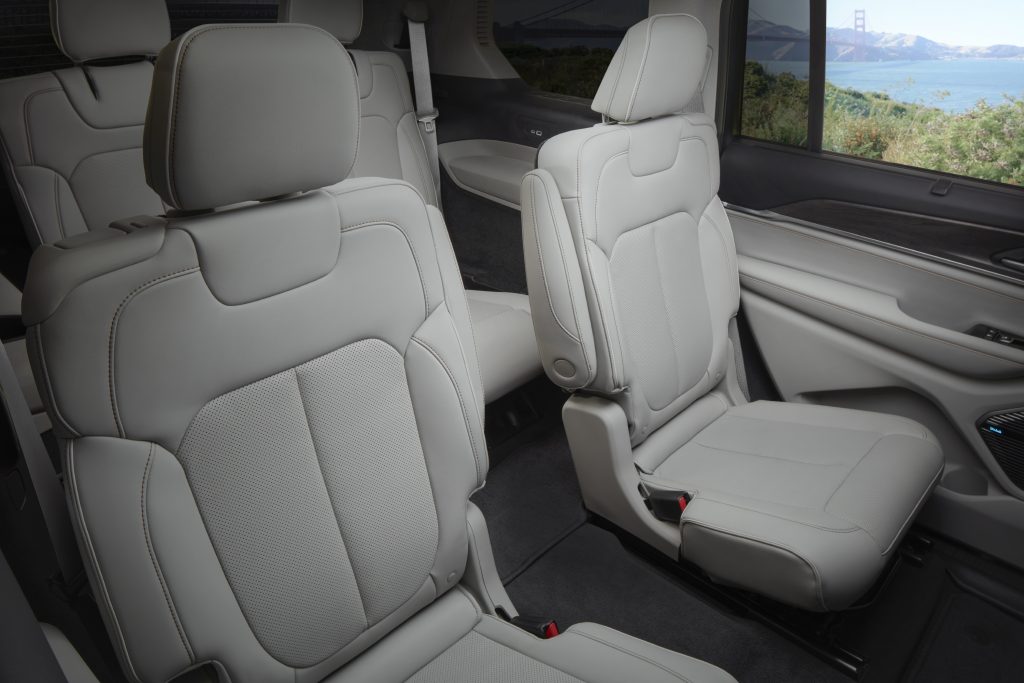 The engineering team behind the Grand Cherokee L also included a multitude of improvements to optimize ride, handling and quiet sound, while also reducing weight and improving fuel economy. The use of lightweight, high-strength aluminum closures, including the hood and tailgate, help deliver the Grand Cherokee L's world-class driving dynamics and handling.
Given all of the digital technology within the vehicle, engineers also needed to consider how to power and integrate all of the technology for a seamless experience for drivers and passengers. Upgrading the electrical architecture, including three power distribution centers (PDC), allowed new technologies, updated advanced safety and security features and autonomous driving features, including the available drowsy driver detection system and night vision camera, to be added to Grand Cherokee L.
Designed and engineered to maximize comfort and convenience, the all-new Jeep Grand Cherokee L packs a powerful punch with next-generation features and technologies that make it stand out in the full-size SUV segment.
For more information on the all-new 2021 Jeep Grand Cherokee L, visit Jeep.com.